Have you, the plaintiff in question, or someone you love, perhaps a loved one you cherish, suffered a serious injury in different types of accidents, such as truck accidents or others? Incidents, maybe involving a negligent driver, could bring discomfort and cause harm in your life. The results of a recovery process after an accident can be largely influenced by the information and legal advice you have at your disposal.
Whether the incident occurred in Los Angeles or San Diego or involved a negligent driver in an automobile or a personal injury incident in the area where you live, duty exceptions might apply, necessitating an injury claim, and the verdict might not side entirely in your favor. It's a complex situation, involving various parties, like other drivers and businesses, whose actions might put your rights at stake. In such circumstances, strength lies in the action taken by the plaintiff.
Therefore, to ensure you have the best representation, seek counsel from our network of law offices at Eisenberg Law Group. Here, our dedicated team of personal injury lawyers is committed to achieving success and ensuring you receive the maximum amount possible for your damages and personal injury claims.
Eisenberg Law Group PC Has Your Back!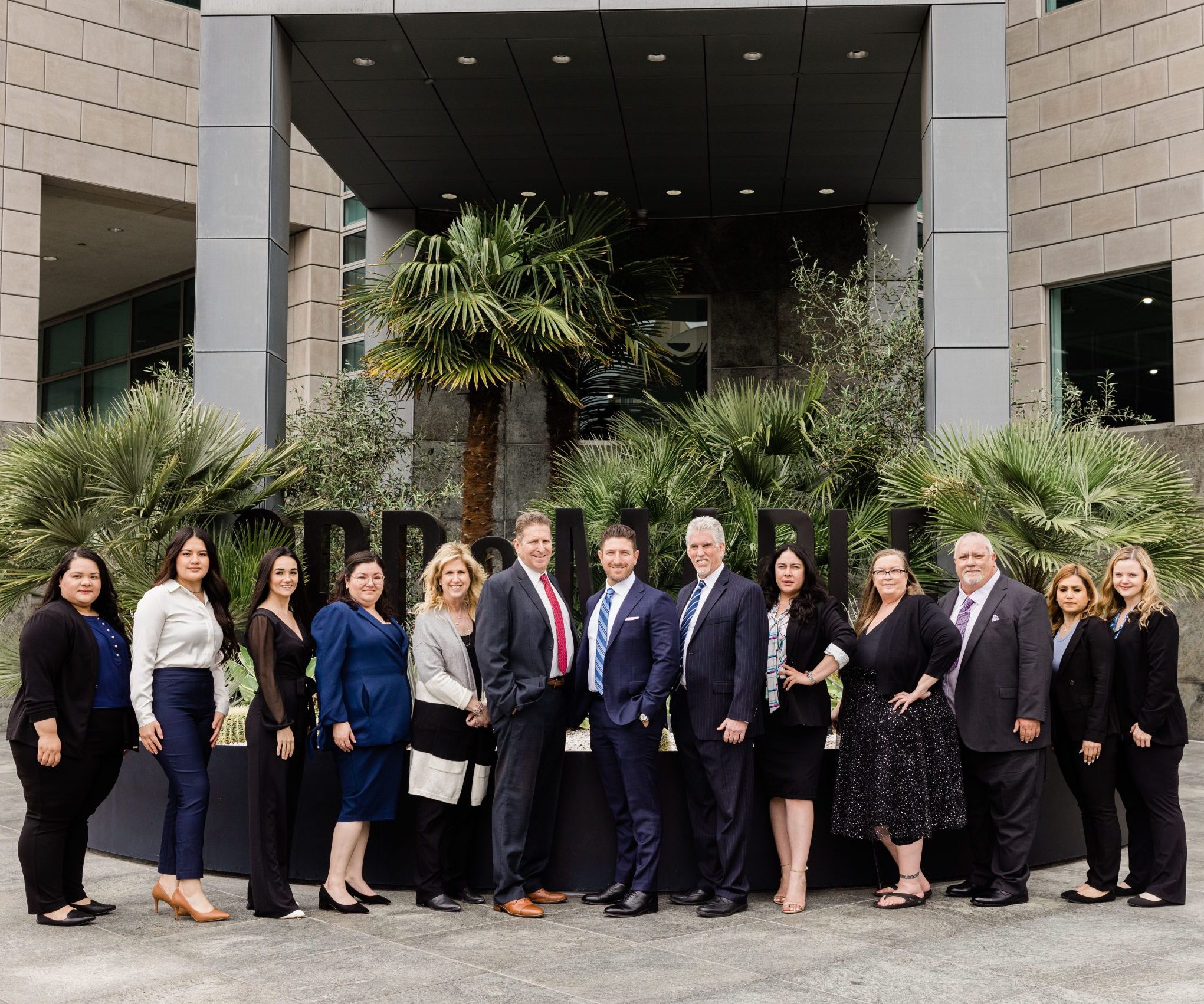 Upholding a strict observance of the law, our law offices have proven their wide range of skills in handling the unique circumstances surrounding different types of personal injury cases. We take pride in having instigated the recovery of over $100,000,000+ for our clients, primarily plaintiffs who had their lives disrupted by sudden accidents, such as truck accidents in heavily trafficked areas like San Diego.
Our team of personal injury attorneys, bolstered by years of experience, have successfully managed over 5000+ injury claims for victims throughout Southern California. Moreover, we work on a contingency fee basis, offering our care and services to people from all walks of life and helping them wage legal battles against large corporations, government agencies, and intimidating insurance companies.
Our mission is clear – to assist those victims who have suffered losses, both physical and material. So, take swift action today by reaching out to LA's preferred injury attorneys who have won millions for their clients, bringing them much-needed recuperative rewards for their harm.
Motor vehicle accidents
Property damage
Lost wages
Worker's comp
Sexual harassment
Wrongful death
Dog bites
Wrongful termination
Product liability
Slip and falls injuries
Medical malpractice
Train accidents
Why You Need a Los Angeles Personal Injury Lawyer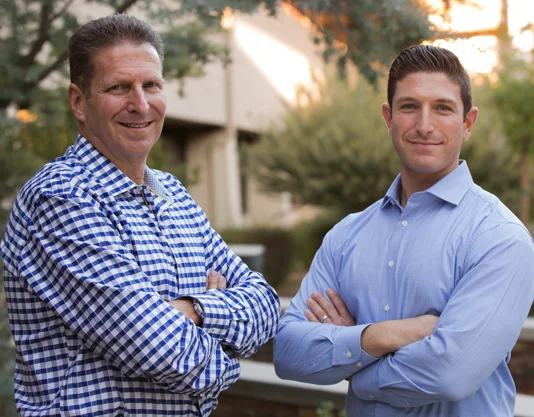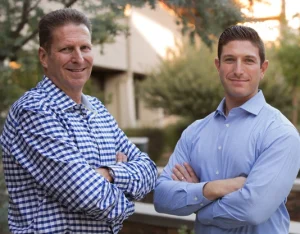 Regrettably, instances abound wherein plaintiffs have suffered some type of injury and didn't receive an equitable verdict, such as sufficient compensation. This unfortunate outcome could be due to the insurance company contesting the injury claim or because they hired an inexperienced attorney. That's why having an experienced personal injury attorney from our network of law offices advocating for your rights is essential.
We can protect you from deceitful insurance companies and their intimidating tactics. With the right attorney, well-versed in navigating the information, complexities and uncertainties of insurance claims, your family can recover faster and receive the compensation you are due.
Most Los Angeles, CA-based personal injury cases, even those involving accidents in heavily trafficked areas, typically lead to settlements without the need for additional court actions. However, some cases proceed to court, which makes having an attorney on your side essential, having negotiation skills to secure a satisfactory verdict, and maximize a client's compensation.
Discredit or minimize your personal injury claims
Hire low-end repair shops to save on repair costs
Reduce your compensation
Question medical bills and injuries
At Eisenberg Law Group, we recognize that serious accidents like truck accidents can drastically change your life and your family members' lives, a reality we take to heart. Our Los Angeles personal injury attorneys will gladly provide counsel, guiding plaintiffs through the litigation process. They keep you informed of different options available, adhering to California personal injury laws more efficiently than other law offices. This ensures that your claims hold water against any scrutiny.
What Our Los Angeles Injury Lawyers Can Do for You
Get You The Money You Deserve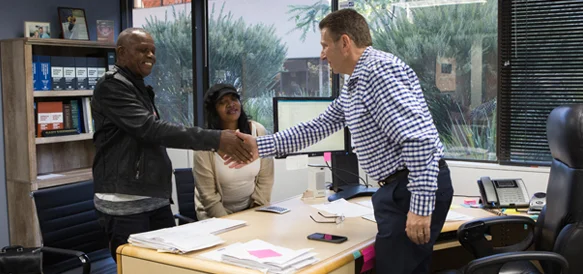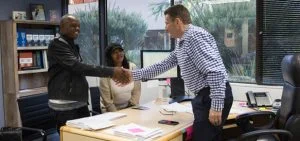 If an agreement can't be reached with the parties involved, we remain unwavering in our duty to defend your injury claim. At Eisenberg Law Group PC – Personal Injury Law Group, known for our relentless trial lawyers, we place immense value on our clients and their cases.
Our strength lies in our ability to navigate complex legal terrain with deftness, ensuring that every action taken serves the best interests of our clients.In the complex construction of legal arguments that occurs in our office, we at Eisenberg Law Group PC don't shy away from holding those at fault accountable. Taking a case to trial and dealing with things like accident victims, statutes and business loss is all part of our job to ensure justice is served.
Our staff maintains an exceptional track record of positive verdicts, a result of our tenacious ethos. Unlike other law organizations, we never back down nor settle for an unfair lowball offer. We hold a strong message for perpetrators of accidents, whether involving a car or a bicycle on a busy road, that their concerns cannot be dispelled with a paltry settlement. Our drive for justice is further demonstrated through numerous lawsuit victories, positive reviews, and productive outcomes in places as diverse as Long Beach to high-density city centers, highlighted by our peers.
Sadly, many people who have been seriously injured do not get the financial compensation they deserve. This amplifies the concerns of victims, especially when they believe they cannot afford a personal injury lawyer. Some of them, unfortunately, become death cases before they can even see a doctor.
However, we, at Eisenberg Law Group PC a trailblazer among legal organizations, assure everyone that we strive to provide the best service in all things surrounding their case. Our dedicated team is always ready to blaze the trail and fight for your rights, regardless of whether the case involves a spinal cord injury from a construction site accident or a bicycle accident on a crowded road.
Guidance for important decision-making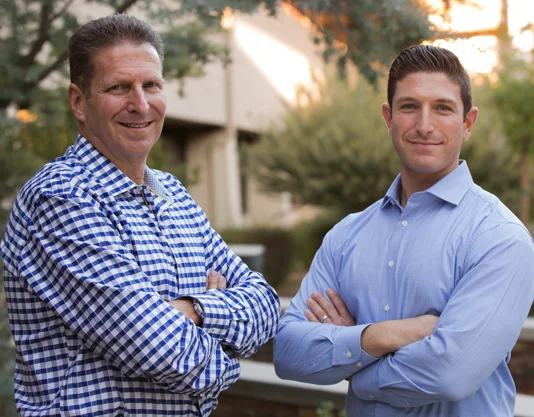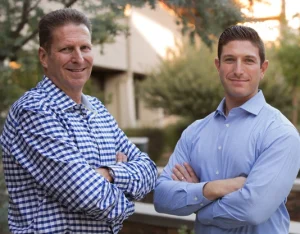 The discipline of injury law is a complex one, and this fact is recognized not only by our office but by many others across the country. It will take more than casually cycling down the road, colliding with a wayward vehicle, and sustaining injury for a claim to be valid. There are insurance issues and other concerns to consider, especially in the face of loss, which is why organizations like ours exist. We have a profound understanding of the statute and limitations within the legal landscape and work tirelessly to ensure all legal avenues are explored.
At Eisenberg Law Group, an award-winning entity, we extend our services far beyond just injury law firms. Our multilingual business team, including Spanish-speaking advocates, understand personal injury law and products liability within the nuances of California law. Our mission is to ride a message of justice across the road, ensuring our resources are accessible to anyone injured and do not charge any fees until their case has been won. We have the ingredients to present an outstanding settlement offer that outshines other Los Angeles CA firms.
Before treatment begins, when road safety has been overlooked and a devastating bicycle accident has occurred for example, there are several factors to consider. One key ingredient is to understand the level of severity caused by another party's negligence. Emotional distress must also be looked into, a common concern of injury victims. Contacting your legal counsel and doctor is prudent. Our expert attorneys will listen to your concerns, gather the needed evidence, professionally advise and support you throughout the process.
Litigation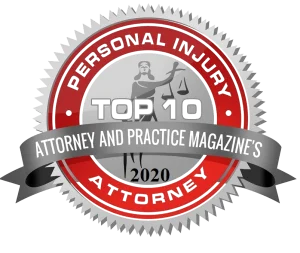 Our award-winning Eisenberg Law Group understands the consequences of accidents, from construction mishaps to road collisions to the more personal fallout such as individuals suffering from bike-related injuries around Long Beach. We assure every client that we will not amplify their distress by demanding any out-of-pocket fees. Instead, a contingency fee is agreed upon at the onset of proceedings. If your bicycle journey turns catastrophic, know there's a team of attorneys, armed with the message of justice, on the road to assist you.
This state of resolution, akin to an eased mind, is managed diligently by our community of legal experts. Once the case has been won, and only then, expenses are covered by charging the percentage agreed upon at the start.
We believe in transparent and hassle-free billing, setting an Italian standard of excellence in client service that has won us awards at different locations and garnered us national recognition from investigators and experts alike. We stand by our commitment to assist our clients, whether dealing with road-related incidents like motorcycle accidents or matters that involve interactions with insurance coverage providers and the police.
Don't pay until you win!
In matters as complex as these, some cases due to their uniqueness, or instances involving disability, are resolved quickly, while others like wrongful death claims, or brain injury cases can persevere for months or even years. The journey to the settlement offer often depends on the level of the defendant's cooperation. This circumstance is where phone communication can be particularly paramount with the police in cases of non-cooperation. It highlights another essential reason why a respected accident lawyer should represent you.
Certain defendants, or drivers involved in accidents, will extend a case until you acquire representation from a respected accident lawyer like ourselves to preserve your right to justice with seriousness and diligence. Our team's attention to detail and commitment allows us to help you reach a quick resolution or stay devoted to a long fight in court if needed, an investigation unfolding regardless of the obstacles that can come up during the case's proceedings.
Frequently Asked Questions
What validates a claim?
A personal injury claim is typically validated by demonstrating that the injury was caused by the negligence or intentional action of another party. Key elements include establishing that the defendant had a duty of care towards the plaintiff, breached that duty, and as a result, caused the plaintiff's injury. Additionally, the plaintiff must show that they suffered actual damages, such as medical expenses, lost wages, or pain and suffering. Evidence like medical records, witness statements, and expert testimony often play a crucial role in substantiating these claims.
How much will it cost me to get a personal injury lawyer?
Begin your journey to justice with a free consultation at our esteemed premises – Eisenberg Law Group PC – Personal Injury Law Firm. You don't pay anything unless we win! Armed with a community of comprehensive legal knowledge, a well-earned organizational award for excellence, and a reputation for diligently representing our client's interests, we will fight indeed for justice, ensuring your needs are met during the entire legal process. We welcome anyone in the country, adults, and others, looking for professional representation in personal injury matters.
Do cases take long?
The duration of personal injury cases varies widely, typically ranging from a few months to several years. Factors influencing this timeline include the complexity of the case, the severity of injuries, the willingness of parties to negotiate a settlement, and legal or procedural delays. Simple cases with clear liability and minor injuries may be resolved quickly, often through settlements, while cases involving severe injuries, disputed liability, or those that go to trial can take much longer to reach a conclusion.
What is the Statute of Limitations in California?
In California, the statute of limitations for personal injury claims is generally two years from the date of the injury. This means that you have two years from the date you were injured to file a lawsuit in the state's civil court system. If you don't file your case within this time frame, you will likely lose your right to sue.
However, there are some exceptions to this rule:
Discovery Rule: If you did not discover (and could not reasonably have discovered) the injury right when it happened, the statute of limitations may begin from the date you discovered or should have discovered the injury.
Government Entities: If your claim is against a government entity in California, you have only six months to file an administrative claim, which is a prerequisite before filing a lawsuit.
Minors: For minors, the statute of limitations typically does not begin until they turn 18, giving them until their 20th birthday to file a lawsuit.
Medical Malpractice: For medical malpractice claims, the statute of limitations is three years from the date of injury or one year from the date the plaintiff discovers or should have discovered the injury, whichever occurs first.
It's important to be aware of these deadlines as failing to file within the appropriate time frame can result in the loss of your right to seek compensation. Legal advice should be sought to understand how these rules apply to a specific situation.
How much is my personal injury case worth?
The value of a personal injury case can vary significantly based on several factors, and it's challenging to estimate a case's worth without detailed information. However, the following elements are commonly considered when evaluating the value of a personal injury claim:
Medical Expenses: This includes costs for past and future medical treatment related to your injury, such as hospital bills, medication, physical therapy, and any ongoing healthcare needs.
Lost Wages and Earning Capacity: If your injury caused you to miss work or reduced your ability to earn in the future, these losses can be included in the claim.
Pain and Suffering: This non-economic damage is subjective and relates to the physical pain and emotional distress you've endured due to the injury.
Property Damage: If any personal property was damaged as a result of the incident, the cost of repair or replacement can be included.
Severity and Permanence of Injuries: Generally, more severe and long-lasting injuries result in higher compensation.
Liability: The clarity of fault in the incident can affect the case's value. If liability is clear and entirely on the other party, the case may be worth more.
Impact on Quality of Life: If the injury has led to a significant change in your lifestyle, such as disability or loss of enjoyment of life, this can increase the claim's value.
Punitive Damages: In cases of egregious negligence or intentional harm, punitive damages may be awarded to punish the wrongdoer, potentially increasing the case's value.
Insurance Policy Limits: The defendant's insurance coverage often limits the amount you can recover, especially in cases like car accidents.
Each personal injury case is unique, and the value can be influenced by many factors, including the jurisdiction and how juries in that region typically decide cases.
What Should You Do After Suffering a Personal Injury?
If you suffer a personal injury, taking the right steps immediately afterward is crucial for both your health and any potential legal claim. Here's a general guideline on what to do:
Seek Medical Attention: Your health is the top priority. Even if injuries seem minor, it's important to be examined by a healthcare professional. Some injuries are not immediately apparent.
Report the Incident: Depending on the nature of the injury, report it to the appropriate authority. For example, in car accidents, report to the police; for workplace injuries, notify your employer; for injuries on commercial property, report to the property manager or owner.
Document Everything: Collect as much information as possible. Take photos of the injury, the accident scene, and anything else relevant. Write down what happened while it's fresh in your memory.
Gather Contact Information: Get names, addresses, phone numbers, and email addresses of all parties involved and any witnesses.
Keep Medical Records: Document all medical visits, treatments, prescriptions, and other healthcare-related activities. Keep track of expenses and any work missed due to the injury.
Be Cautious with Communications: Be careful about what you say to insurance companies or other parties involved. Do not admit fault or make detailed statements without consulting an attorney.
Avoid Social Media: Do not post about your injury or accident on social media. These posts can be used against you in your personal injury claim.
Consult a Personal Injury Attorney: Consider consulting with an attorney who specializes in personal injury law. They can provide advice on your rights and the best course of action.
Follow Through with Treatment: Adhere to the treatment plan prescribed by your healthcare providers. Failure to follow through can negatively impact your claim.
Keep a Diary: Maintain a diary detailing your recovery, noting any pain, discomfort, emotional distress, and how the injury impacts your daily life.
Remember, each personal injury case is unique, and the appropriate course of action can vary based on the specifics of your situation.
Contact Us Today!
Your first step towards resolution and justice, bringing peace to your troubled mind, in the maze of legal complexities begins with Eisenberg Law Group PC – Personal Injury Law Firm. Whether the cause of your distress is drivers or any other party that has precipitated your disability, our team of experts, with the necessary tools such as phones for communication and the passion to tackle cases like motorcycle accidents, has the expertise and dedication necessary to advocate for your legal rights.
Get expert advice from a legal team with a winning record
Get representation on your behalf from a trusted and renowned law firm
No hidden cost – No payment until we win your case
Protection from dishonest insurance agencies
Get the maximum compensation you're entitled to
We are proficient at all accident cases.